We've had the privilege of
helping hundreds of people
find relief from:
Diabetic nerve pain

Sharp, electric-like pain

Burning or tingling

Numbness or muscle weakness

Difficulty sleeping from leg discomfort

Sensitivity to touch

Pain when walking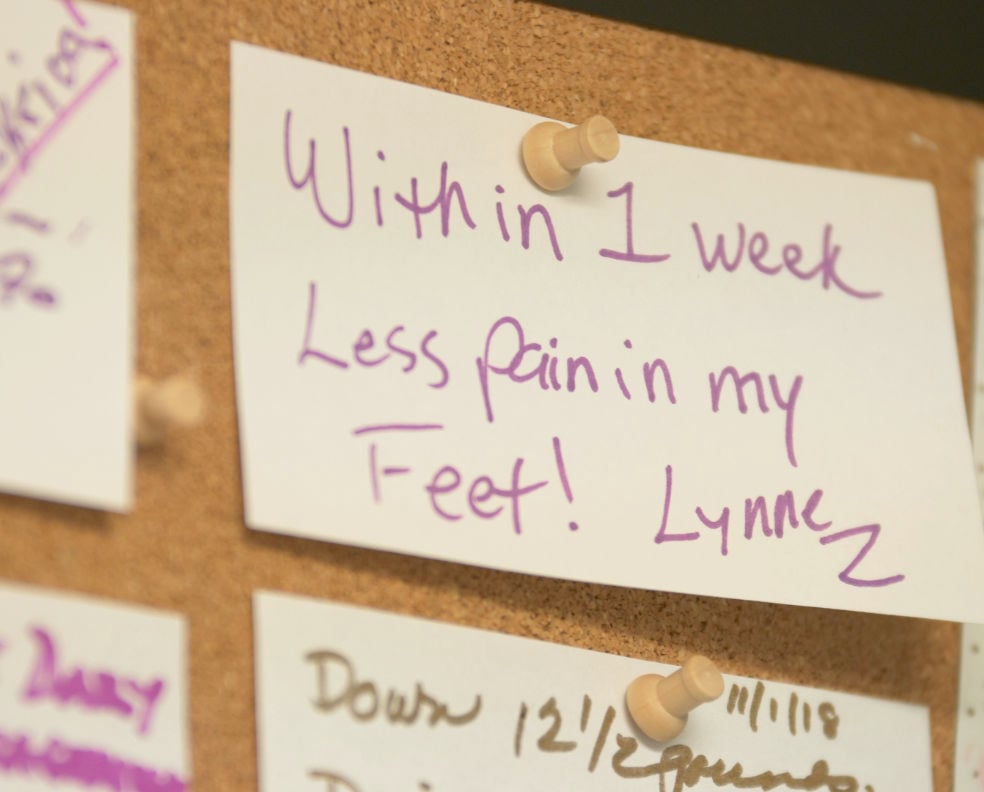 "I feel
the heal!
I am close to no longer needing a cane and I sleep so much better at night without the throbbing pain. I will continue on this journey and appreciate all of her time, care, and help throughout this process!"
- Wanda T., MI
Dr. May is also a
neuropathy survivor.
When a simple surgery caused debilitating neuropathy in 2017, Dr. May's life came to a crashing halt. She was in constant pain and quickly losing her quality of life. Doctors gave her prescriptions for pain and little hope of recovery. Unsatisfied with these options, Dr. May set out to find a solution.
Today, Dr. May's Neuropathy Relief Program has a success rate of more than 95% and helps people just like you.
Momentum's Relief Program utilizes a drug-free,

food-as-medicine

philosophy.
Completely online

and done from the comfort of your home
99% of our clients have experienced increased nerve function
You'll learn how to use food to take care of your body so it can heal
Your neuropathy tool kit helps you regain feeling and decrease pain
Take control of your neuropathy, get back to being mobile, and enjoy life again
We love hearing our clients' success stories.
"If you're on the fence about neuropathy treatments, I would say to you that isn't your health worth a try?
- Pat E, MI
"I have less pain & numbness and I am on less pain medication!"
- Rebecca H, MI
"In just 2 weeks I have seen major reversal in my chronic health problems."
- Tim G., MI
The sooner you reverse your nerve pain and numbness, the sooner
you can get back to being you.
Pain, numbness, and balance issues become more common with advancing age. Certain disorders contribute to the severity of these symptoms; neuropathy is one of them. Empower yourself to understand, address, and relieve your neuropathy symptoms with natural, proven solutions.
Our training and experience

has helped hundreds of clients.




Take control of your neuropathy,

get back to being mobile, and enjoy life again.

Your consultation will help you discover:
What is really causing your neuropathy
How to stop nerve damage before it's irreversible

How following our simple program can get you results
Your journey to neuropathy relief starts here.